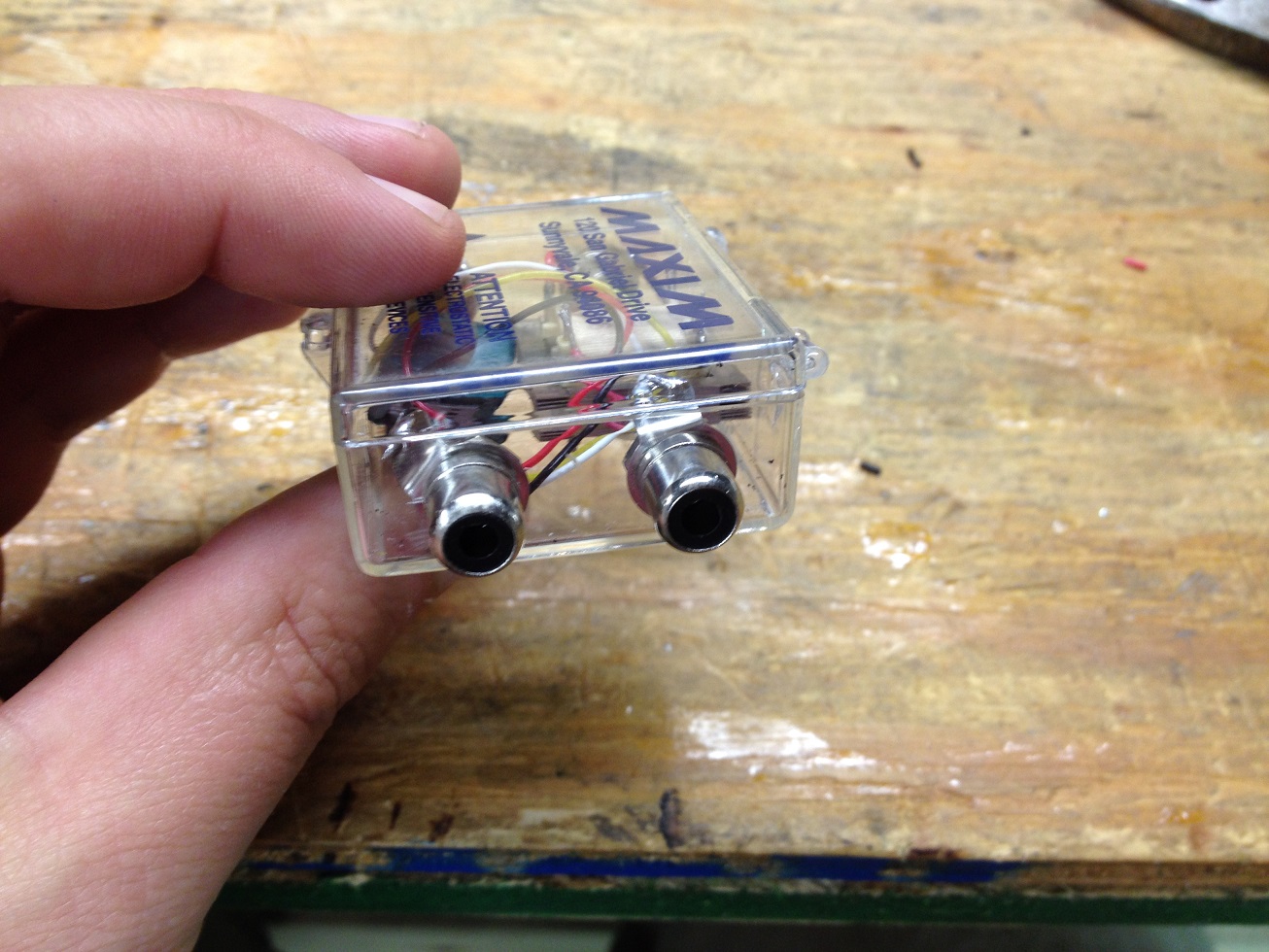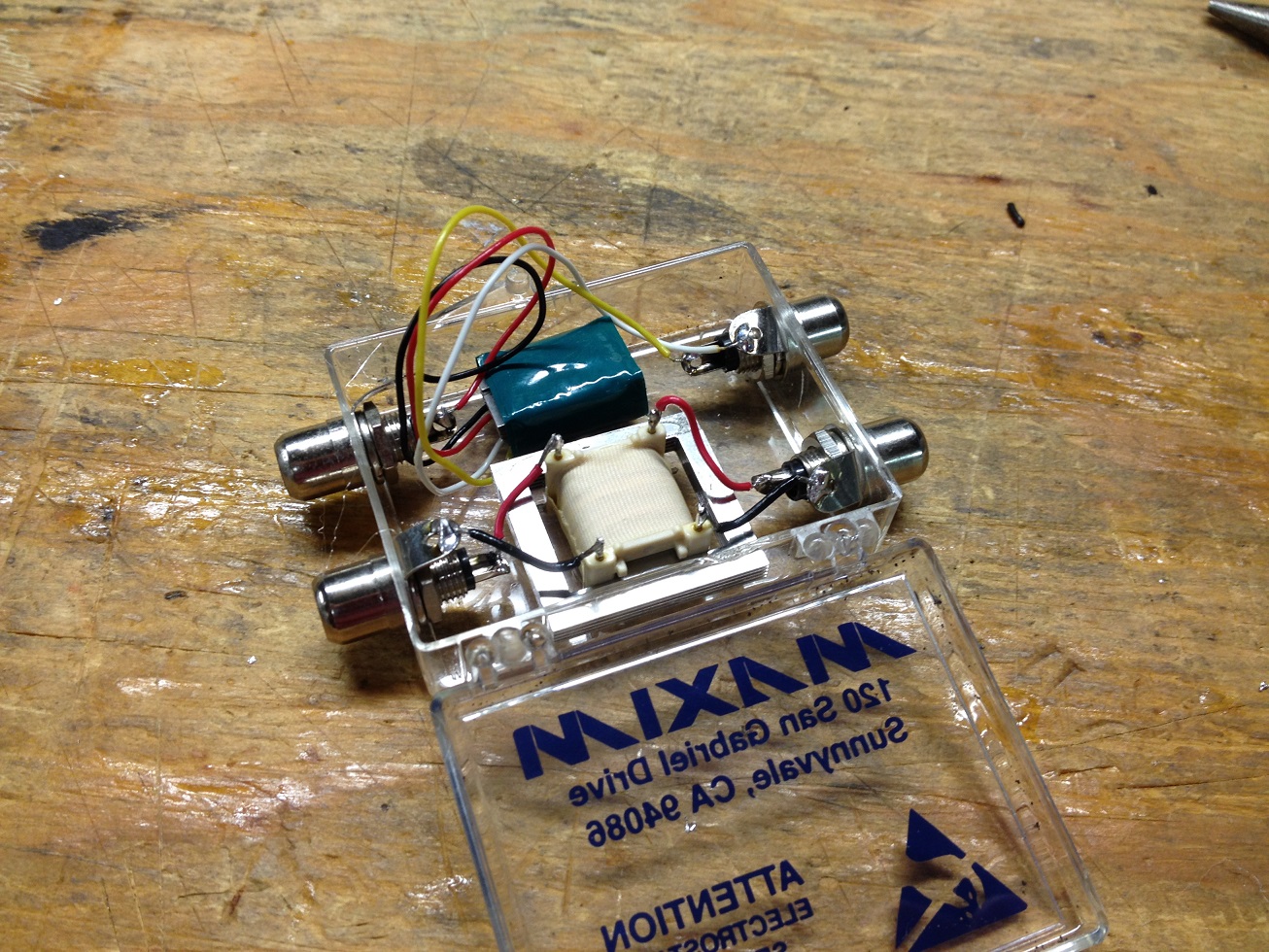 Eliminating buzzing and high pitch squeals in your home audio equipment can be a pain. 90% of it is probably the result of a "Ground Loop" as was in my case. This situation can occur when you have two or more electronic devices interconnected by either video or audio cables and they develop a slight electrical difference in their grounding with the power system. The voltage difference can be heard as a buzz or squeal in the speakers and if its large enough, it can damage your equipment. I ran into this problem when I connected a PlayStation 2 video game system to my home stereo and a DLP projector. I could hear a horrendous squeal in my speakers that was as loud as the normal games sounds. Surprisingly, the noise was not between my PS2 and the stereo. It was from the projector. The voltage was back feeding from the video ground of the projector through the PS2 audio grounds and then to my stereo. Crazy…
To eliminate this, you need to somehow separate the grounds so that there is no fighting for ground between the electronics. This is accomplished with a "Ground Loop Isolator". These can be purchased for less than $15 online or from an electronics store. Today is Sunday, everything is closed, and I don't feel like waiting a week for an online order.
It is possible to make one if you have enough junk around the house like I do. I had everything I needed to build one in various boxes around the basement and it took me about 30 minutes to assemble.
What you need:
Soldering Iron
Solder (flux core)
De-solder tool
4 RCA femal plugs
small project box
6 inch of small wire 16 gage will work
2 old PC modems
Find 2 old PC modems.  I have a box full of old PC parts and it was no problem for me to locate them.   You will be using the modems isolation transformer since its perfect for our intended use.  They are mostly the same and are 1:1 ratio 600 ohm.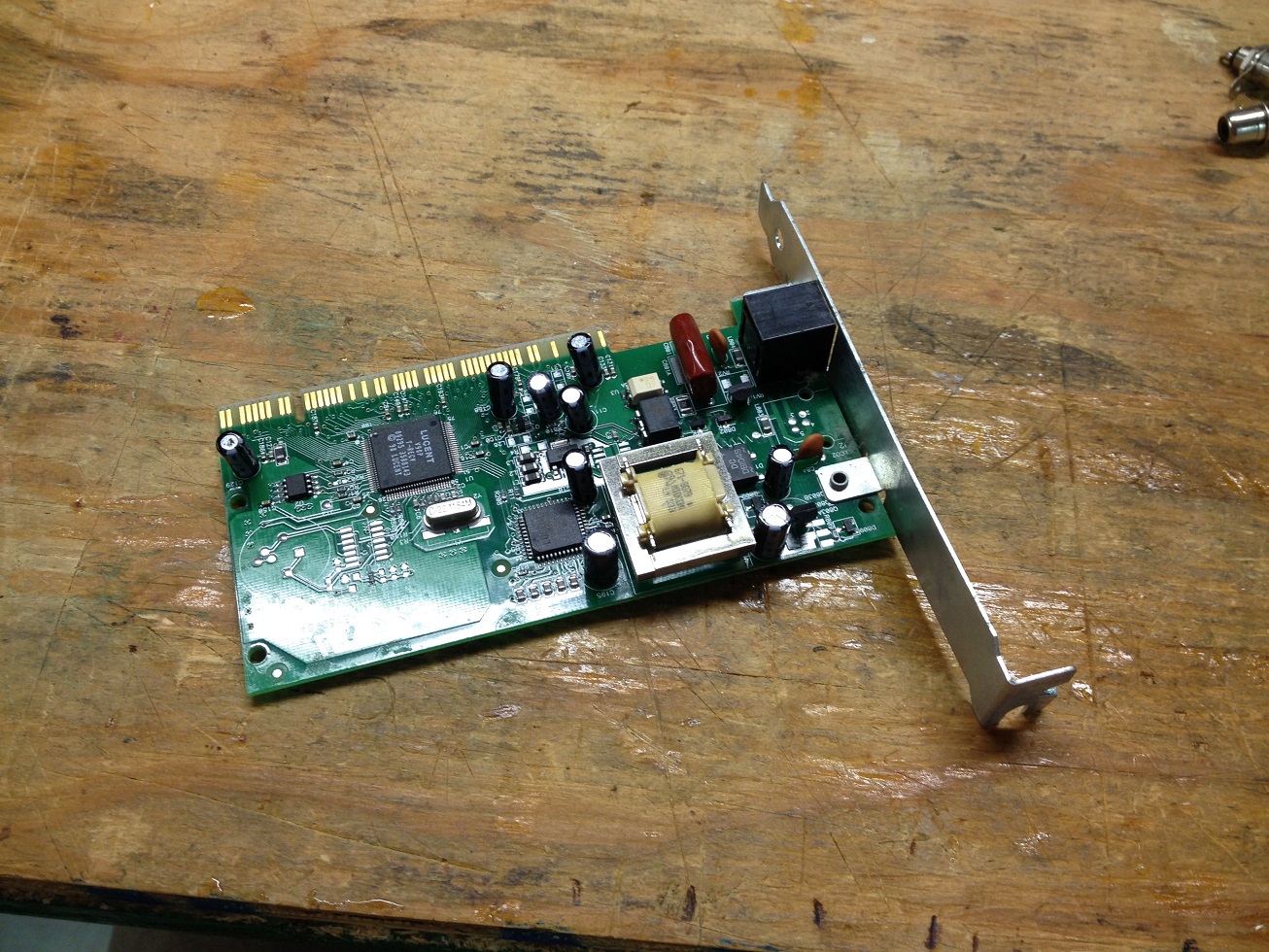 The big square thing on the modem is the isolation transformer you want to remove.  Some look different but they are easy to spot.  Using a de-solder tool and your solder pin, simply un solder the 4 legs and remove.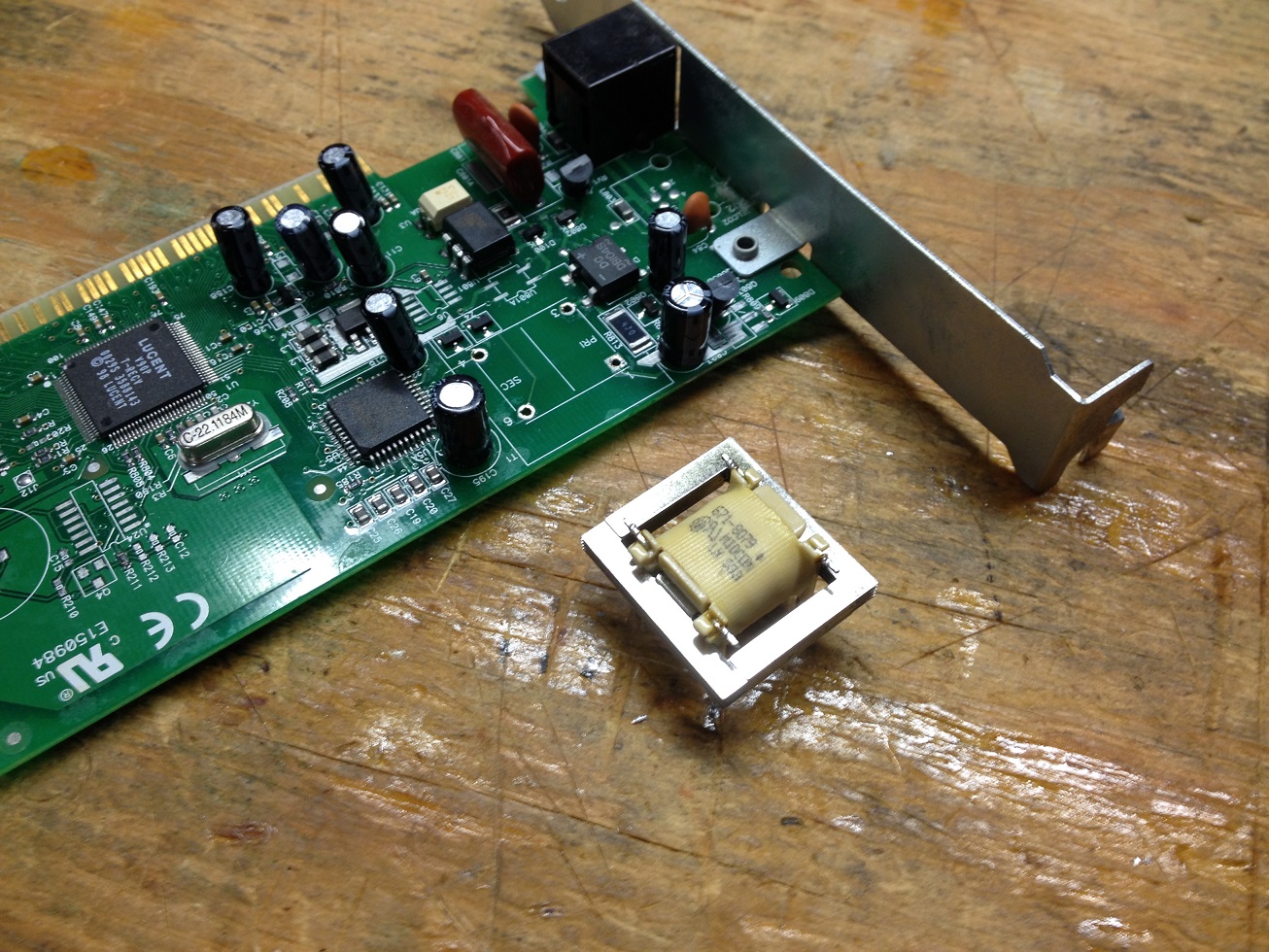 Get your connectors and project box ready.  I drilled 4 holes in my project box to allow easy access to the plugs.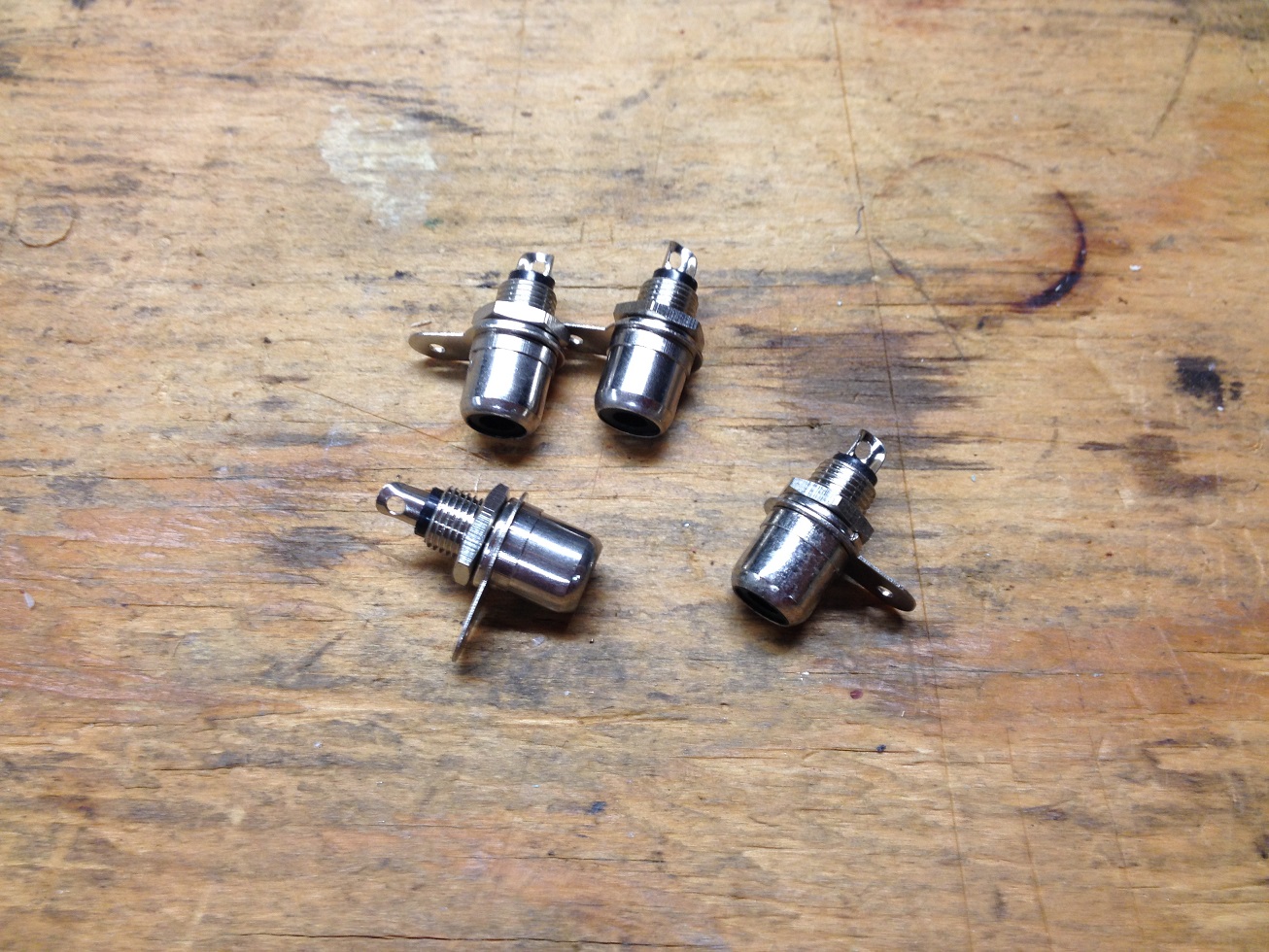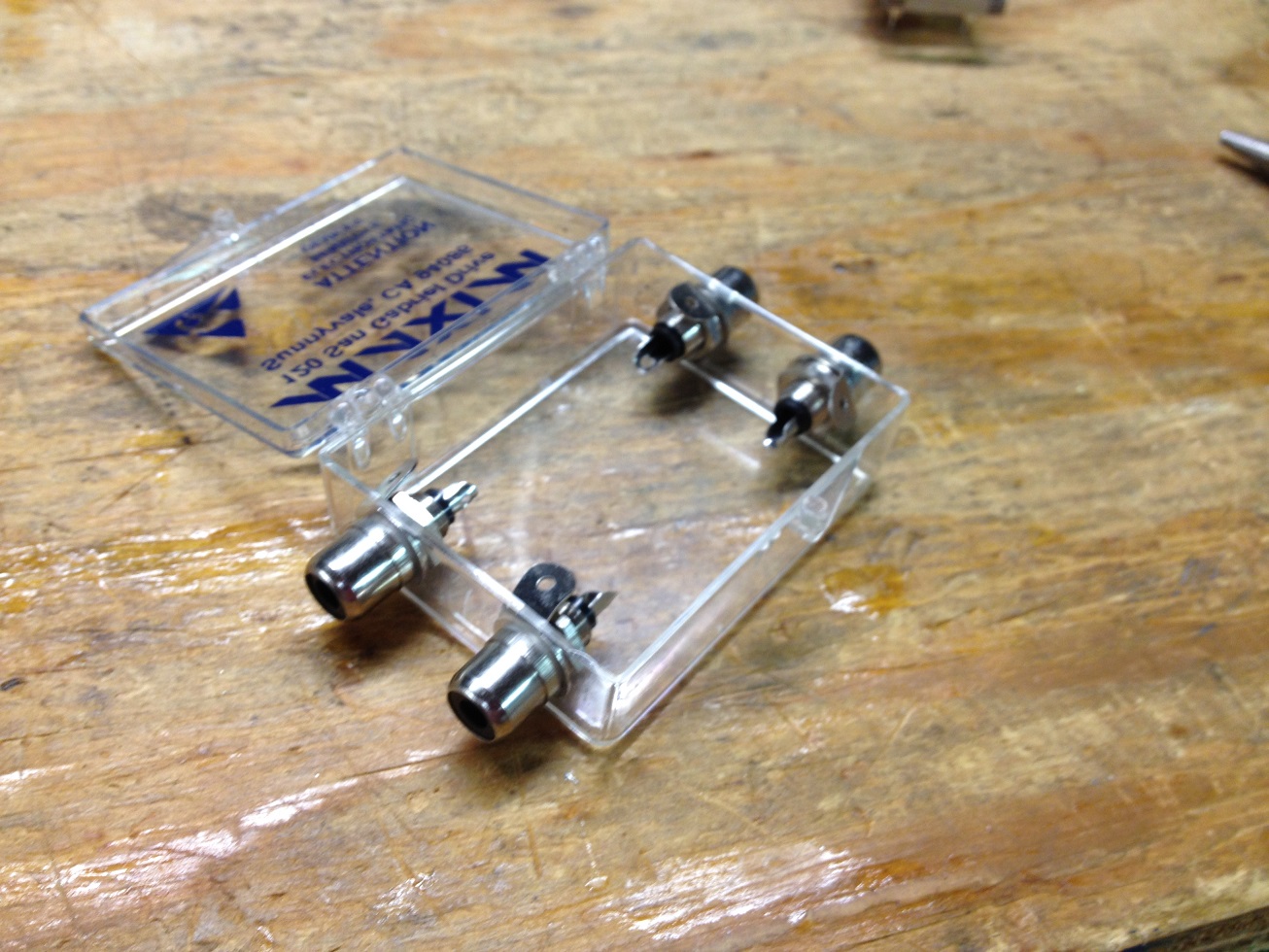 Next, you need to understand the circuit you will be building. It's simple and shown below. You need one of these circuits per channel (right and left audio).

Solder each transformer as shown below. I ended up using two different transformers and it worked great. I used some hot glue to keep the transformers from moving around in my small box. You can use anything you have laying around. Transformers have no polarity so you just need to make sure you are using the correct coil pairs. Use an Ohm meter (or multi-meter) to identify the coil leads. It will display as a short on the multi-meter when you cross a coil.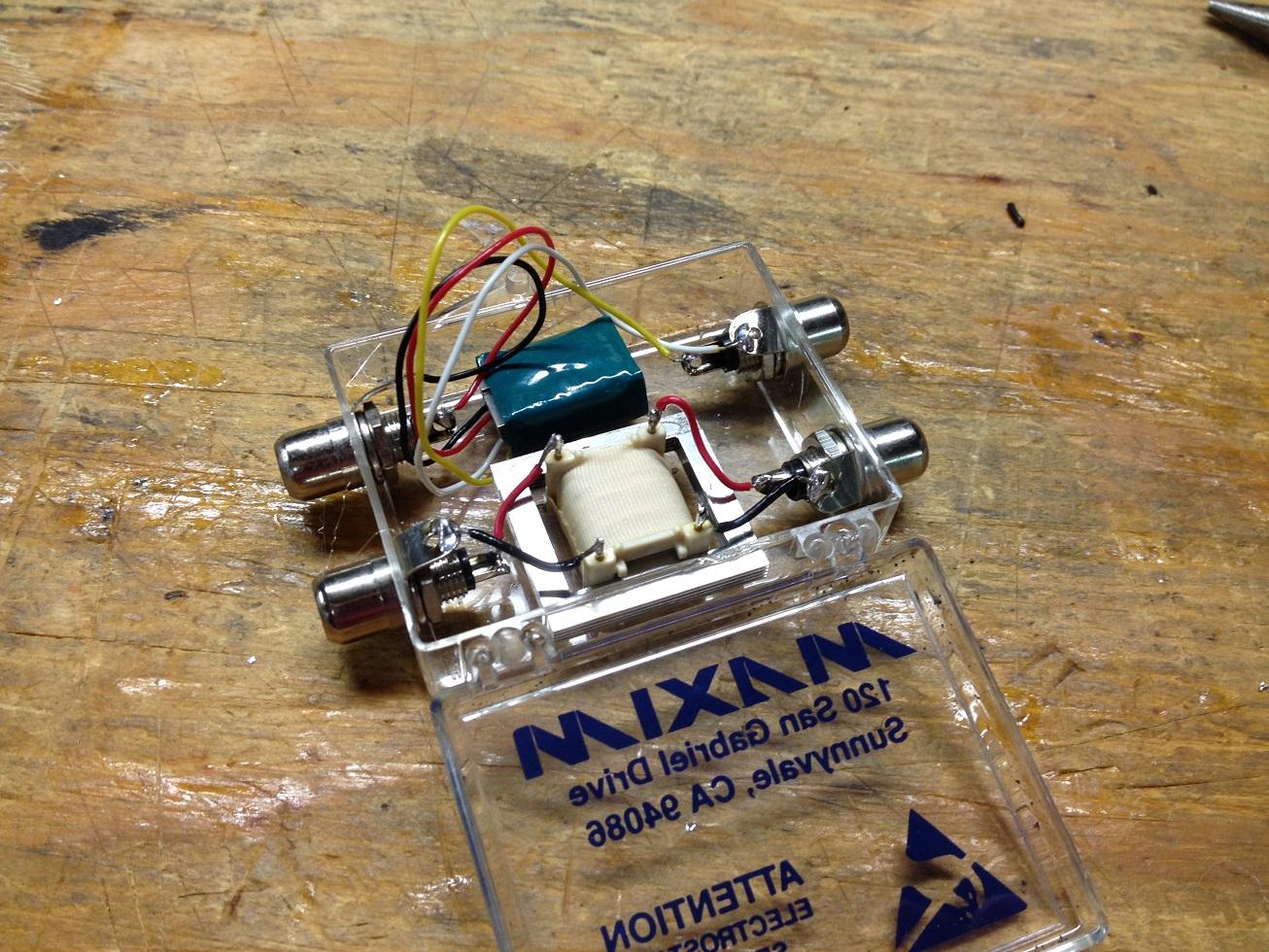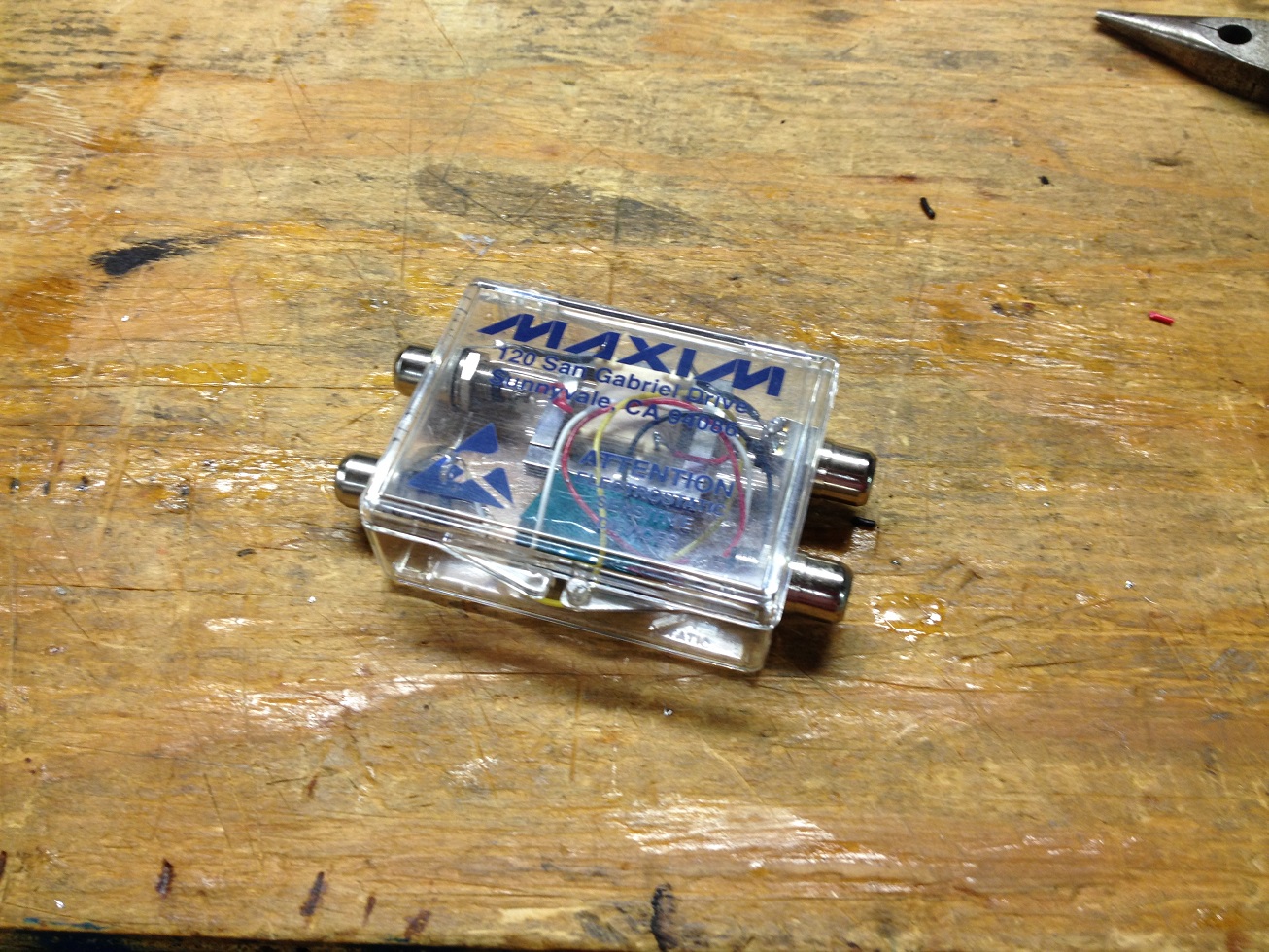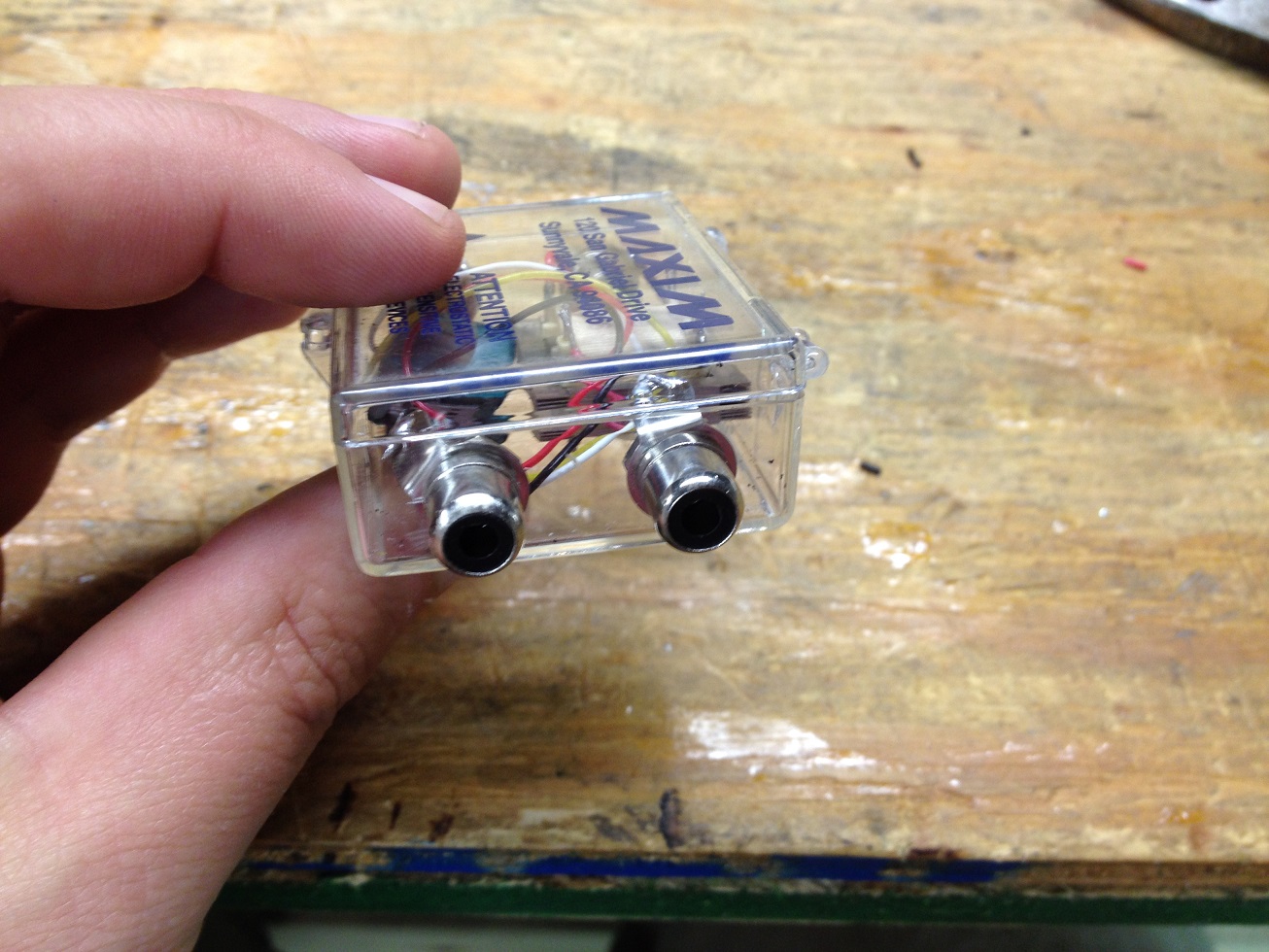 Installation is simple. Just install in the audio cables before the stereo. I installed mine between the PlayStation 2 and the stereo.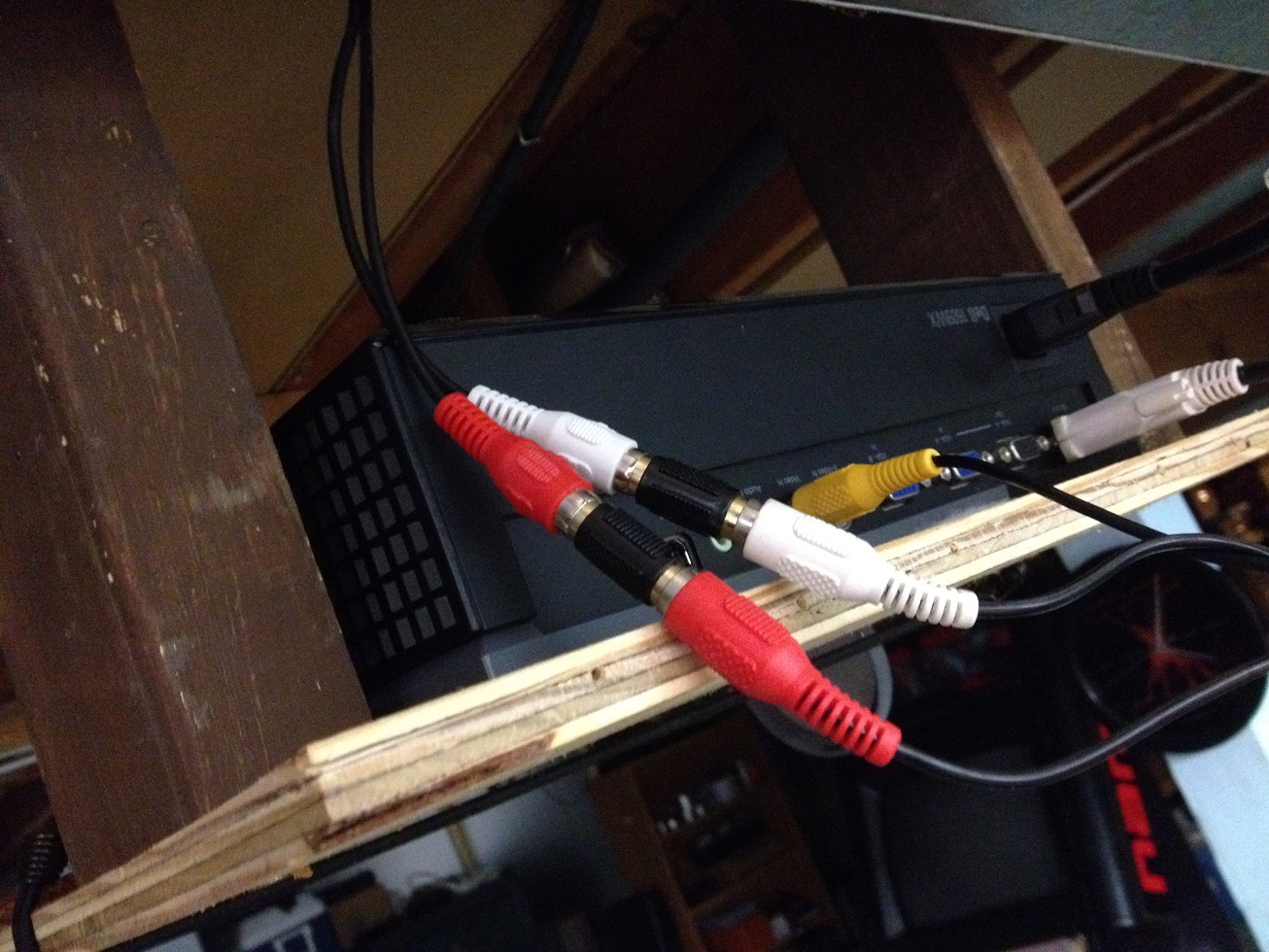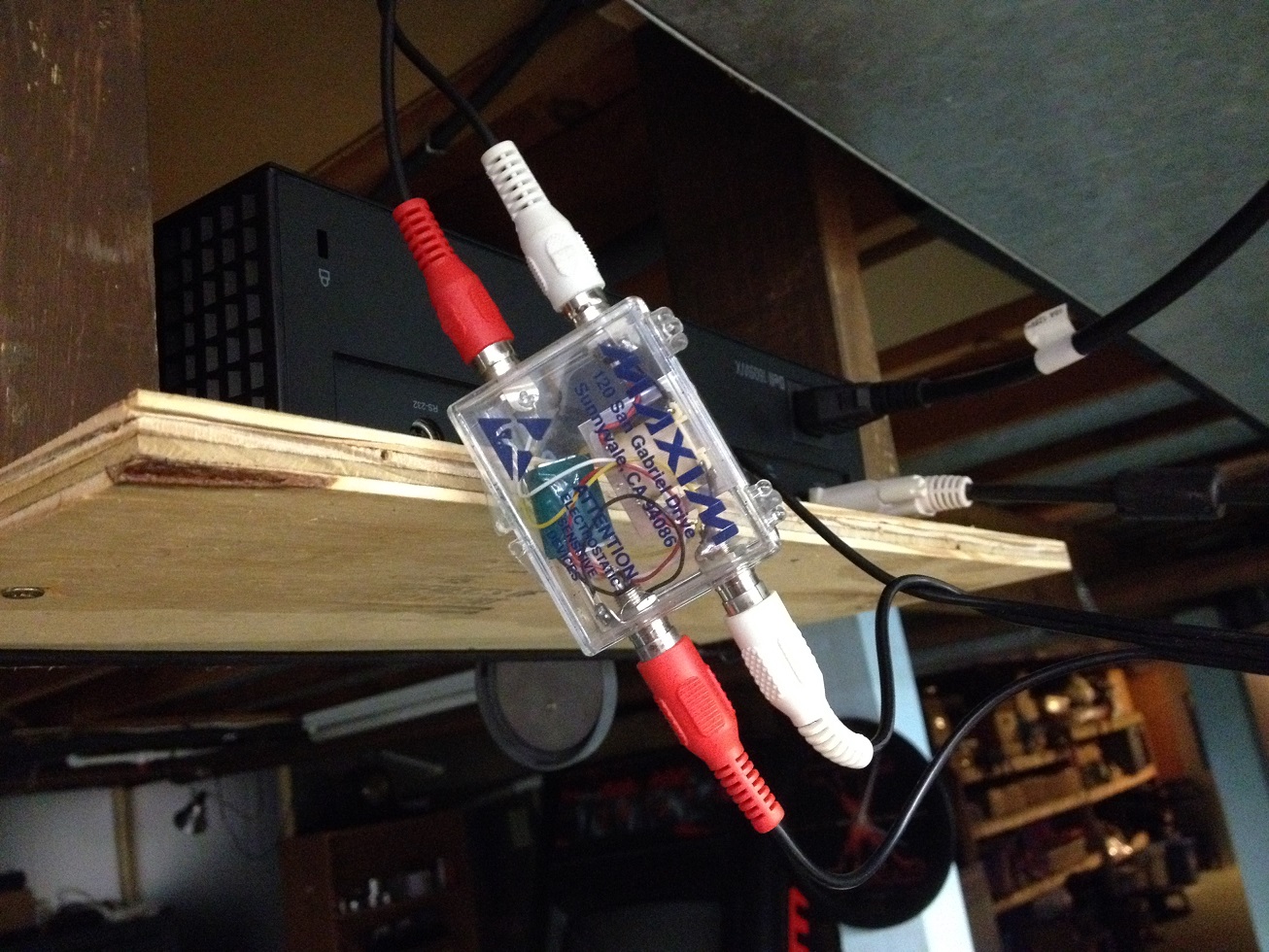 That's it. I now have crystal clear sound. I have not noticed any degradation of the sound quality. The bass still shakes the room like it did before.