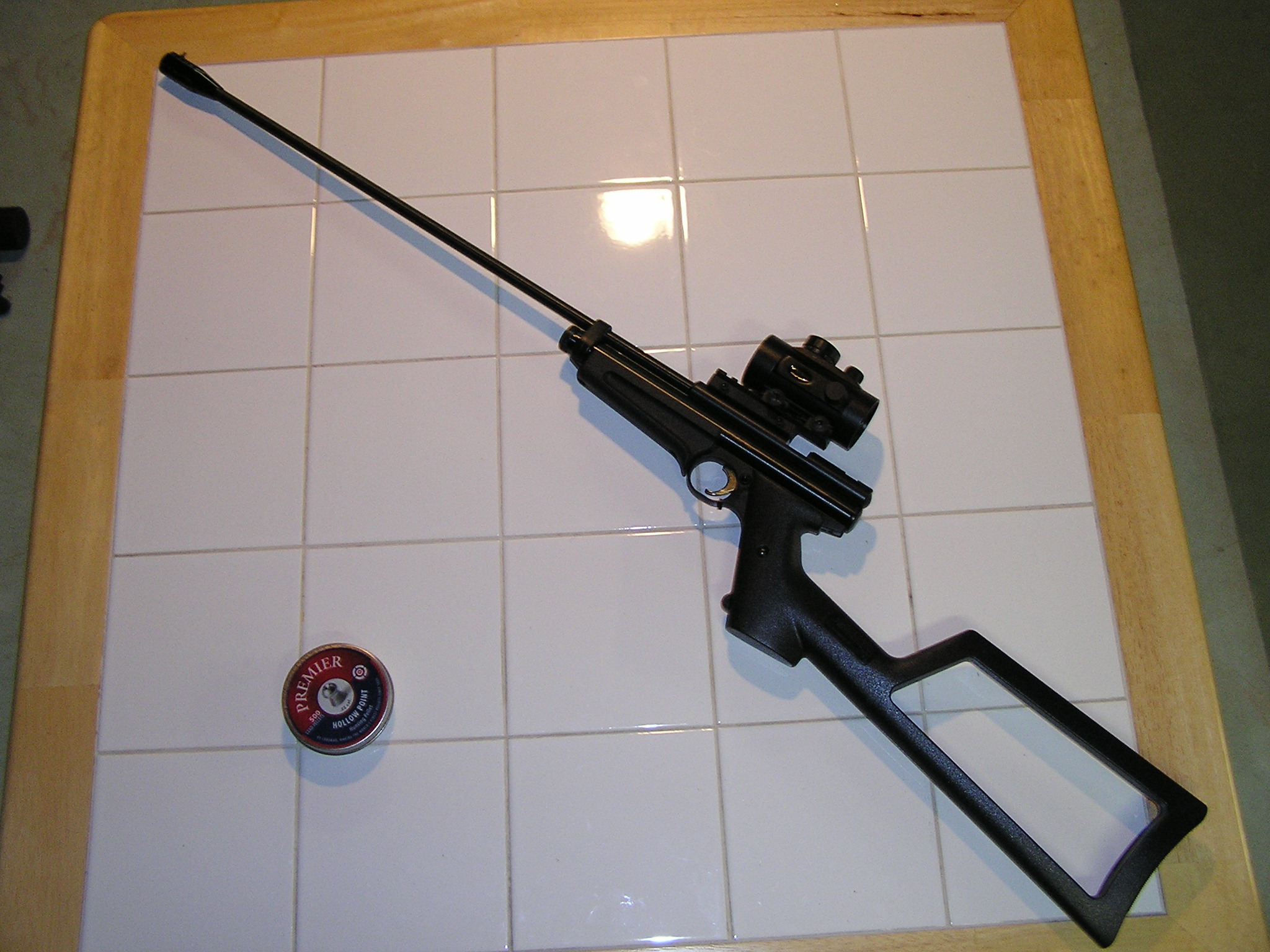 Yesterday the UPS truck delivered my custom ordered 2400 carbine from the online Crosman Custom Shop. I ordered the .22 Cal carbine with the black stock and 24 inch barrel.  It took about 3 weeks to get and cost about $100.  It arrived double boxed and inside was well packed in soft foam rubber.  There was a certificate inside that was personally signed verifying the guns authenticity.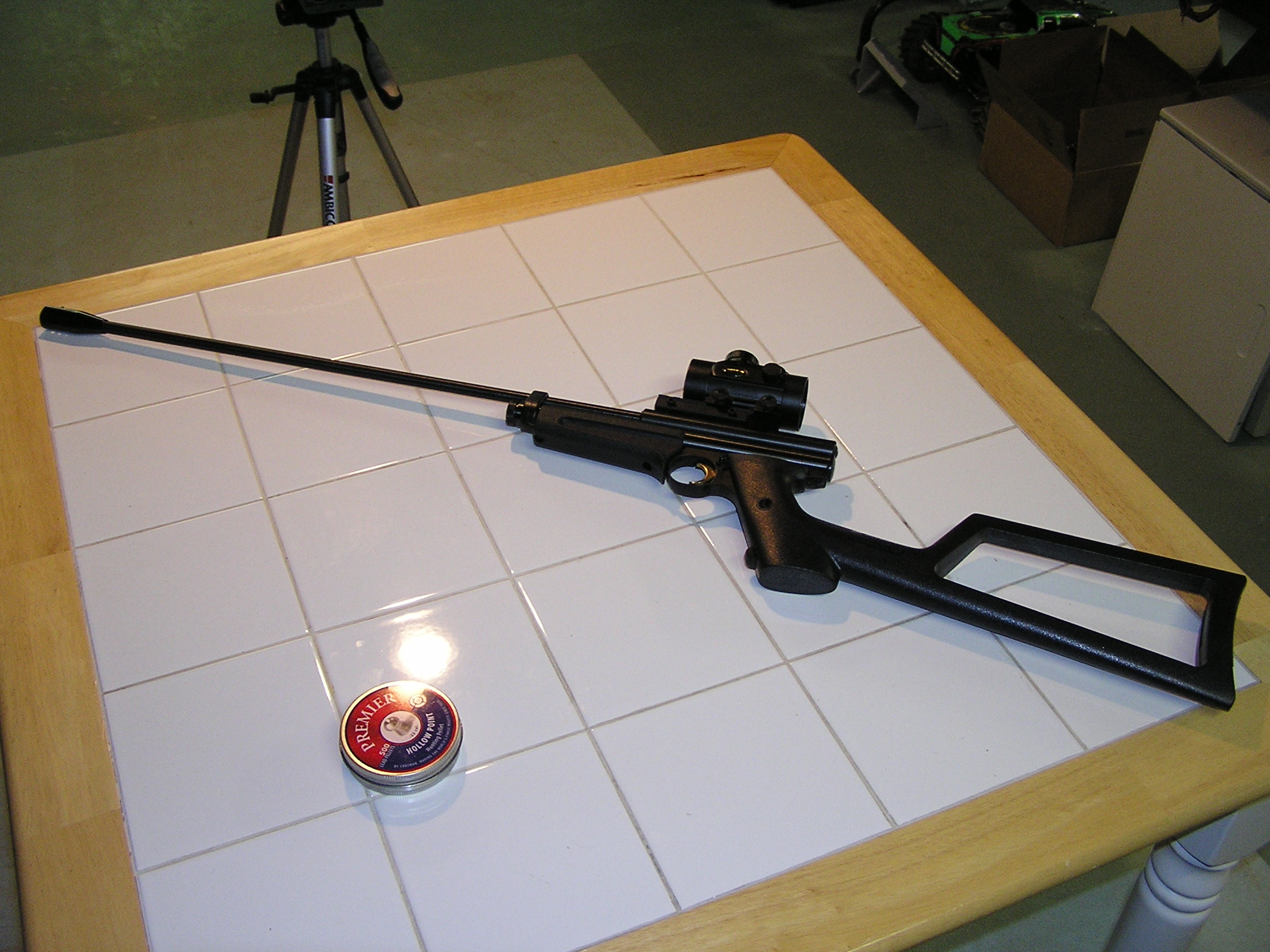 I mounted a red dot 50MM scope made by BSA.  It cost about $39 and works well.   The carbine is about the same size as the 2260 and perhaps a bit longer with the compensator installed.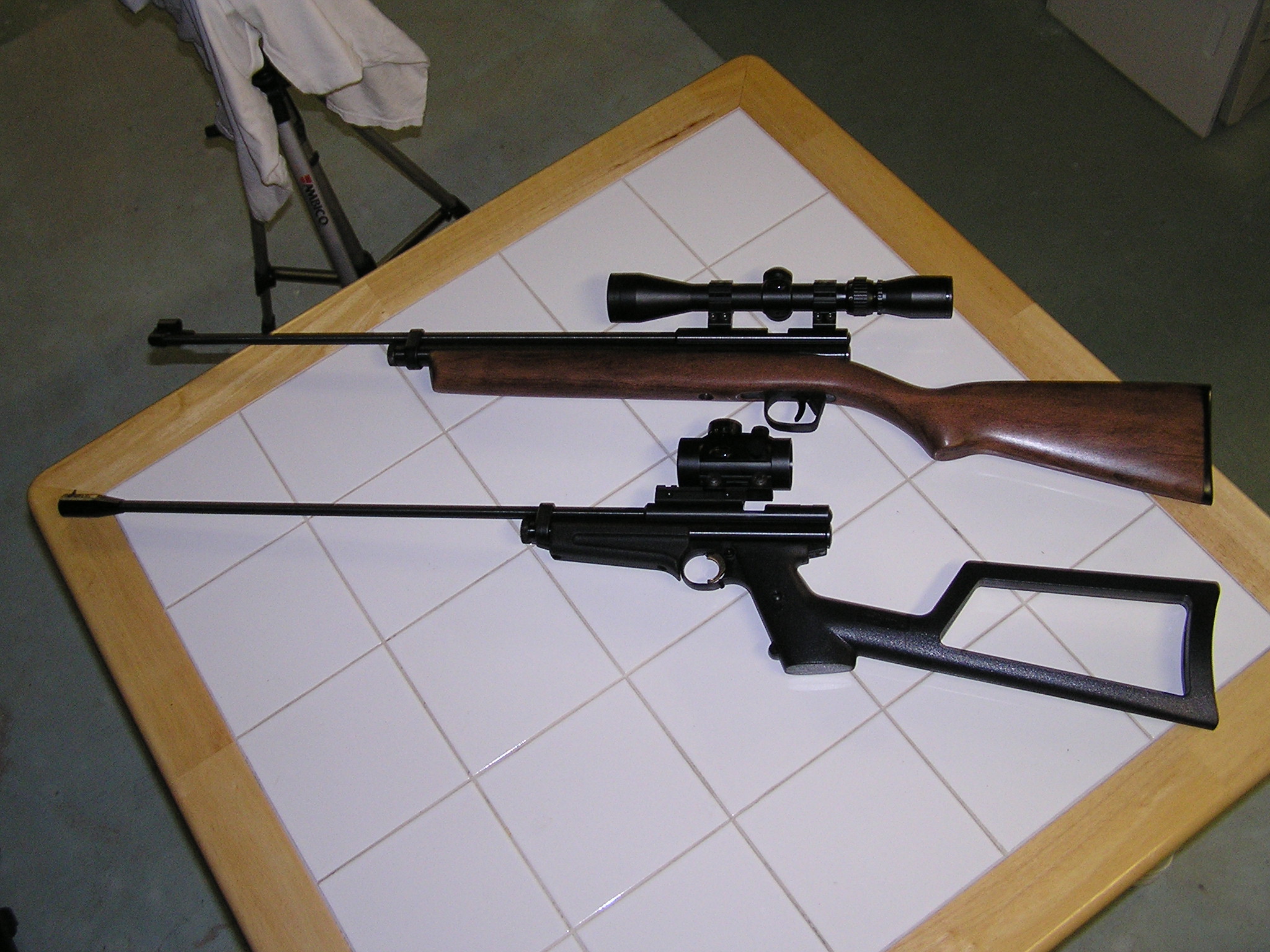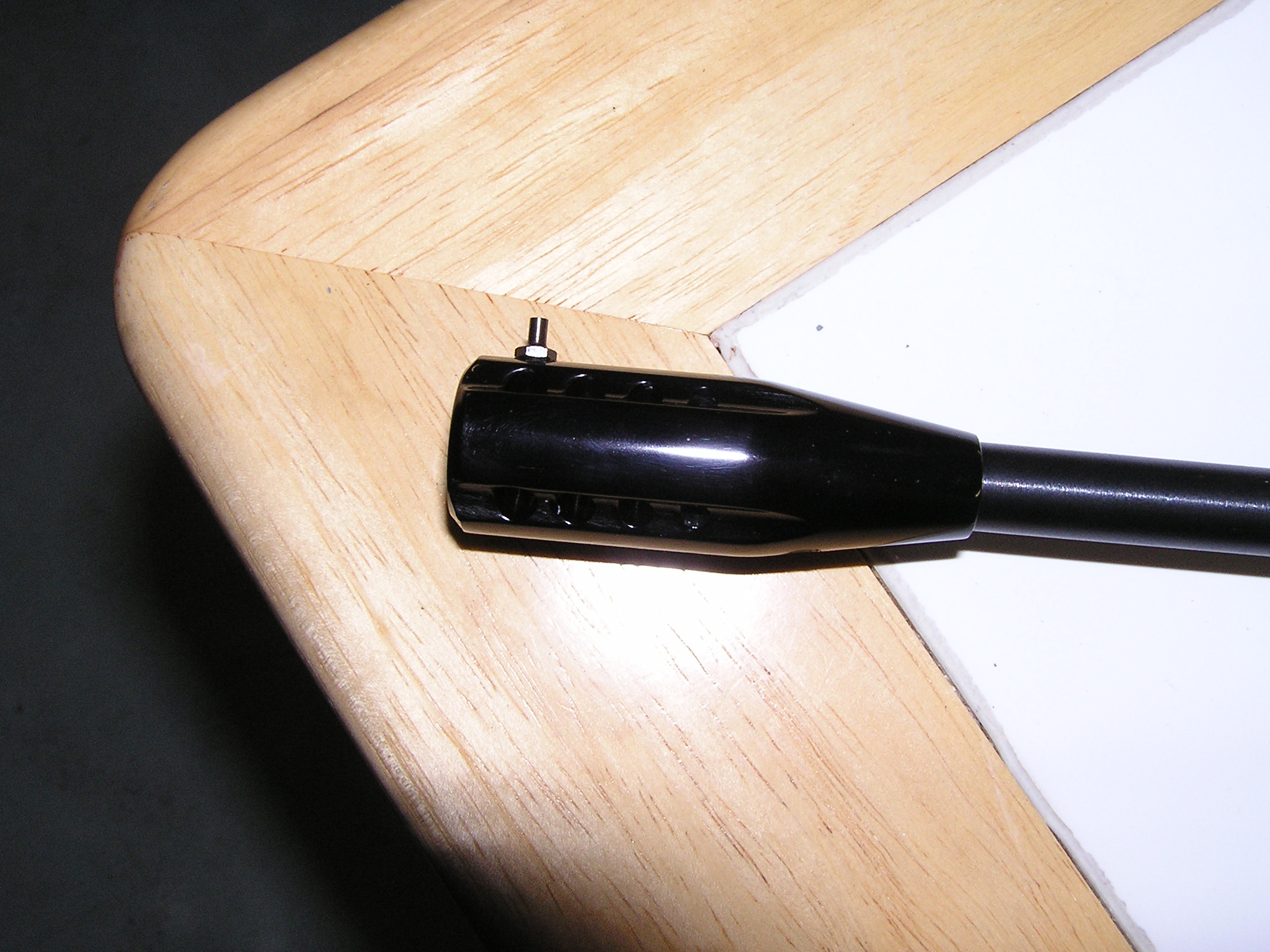 The overall quality of the gun is excellent.  Everything is metal except for the stock and it looks well made.  I shot about 60 pellets through it and so far it is a tack driver under 20 yds.  I typically shoot 15 yds in my basement and have no trouble shooting dime sized groups.  The first CO2 cartridge was pushing my Premiere hollow point pellets around 630 fps.  This however leveled out to about 580 for the next several Co2 cartridges.  My explanation for this was there was probably oil in the barrel from the factory.  I noticed that the gun was particularly oily when I opened it up.  Once the first 25 pellets or so cleaned out the barrel, it shot at its normal 580 fps.
I can not wait for summer……I want to test the red dot scope out on some birds.   This is definatly going to be a fun gun to shoot.