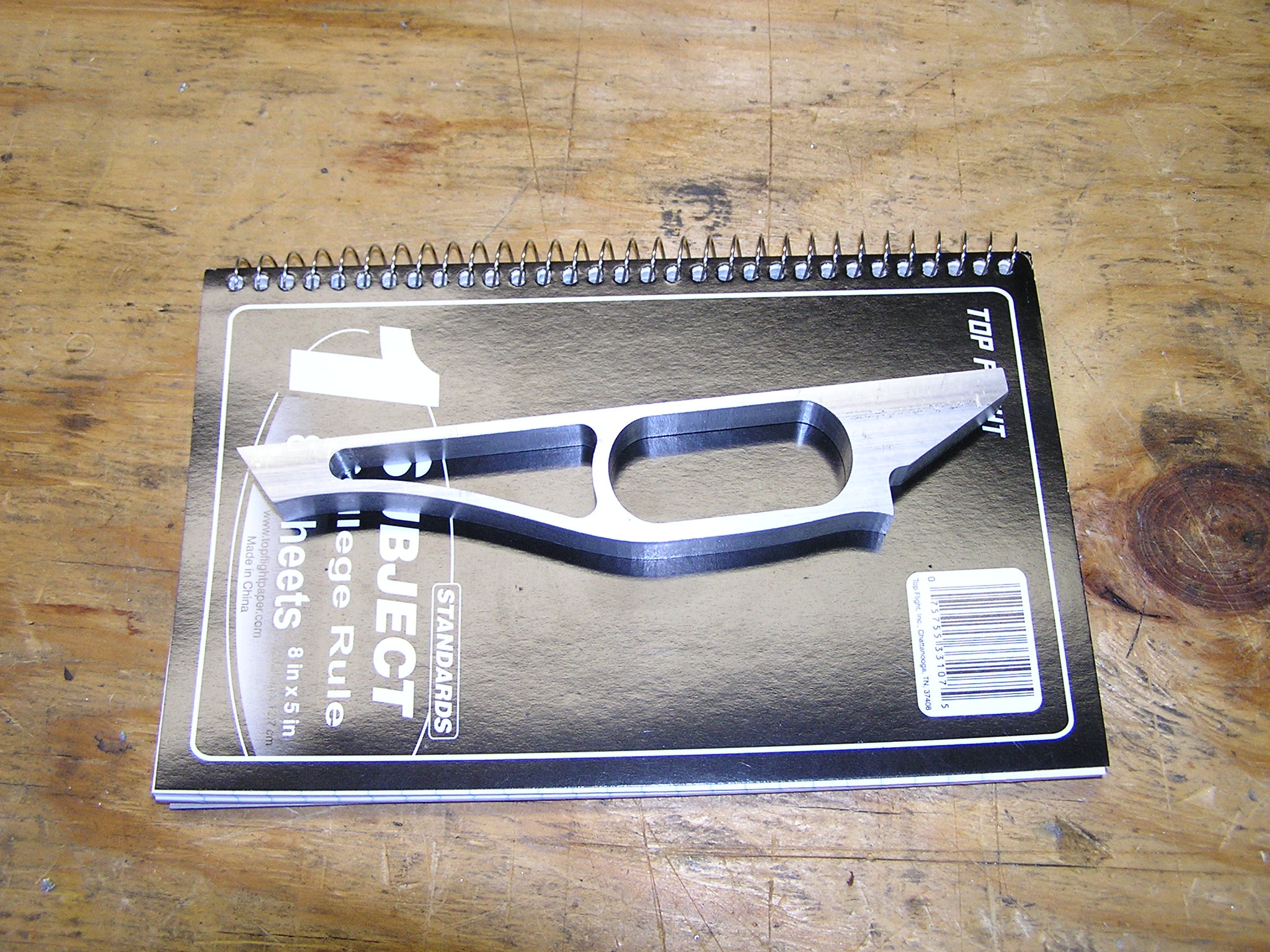 I finally got to work on my custom trigger guard for my Airforce Condor.  This mount will allow me to attach any of the AR-15 pistol grips.  I bought a Hogue Mono Grip which is rubber and super comfortable.  I plan on replacing the stock pistol grip with this one.   This is not a new idea.  I got the idea off of the Talon Airgun site.  I appears that many people do this and I thought it would be cool to make my own version.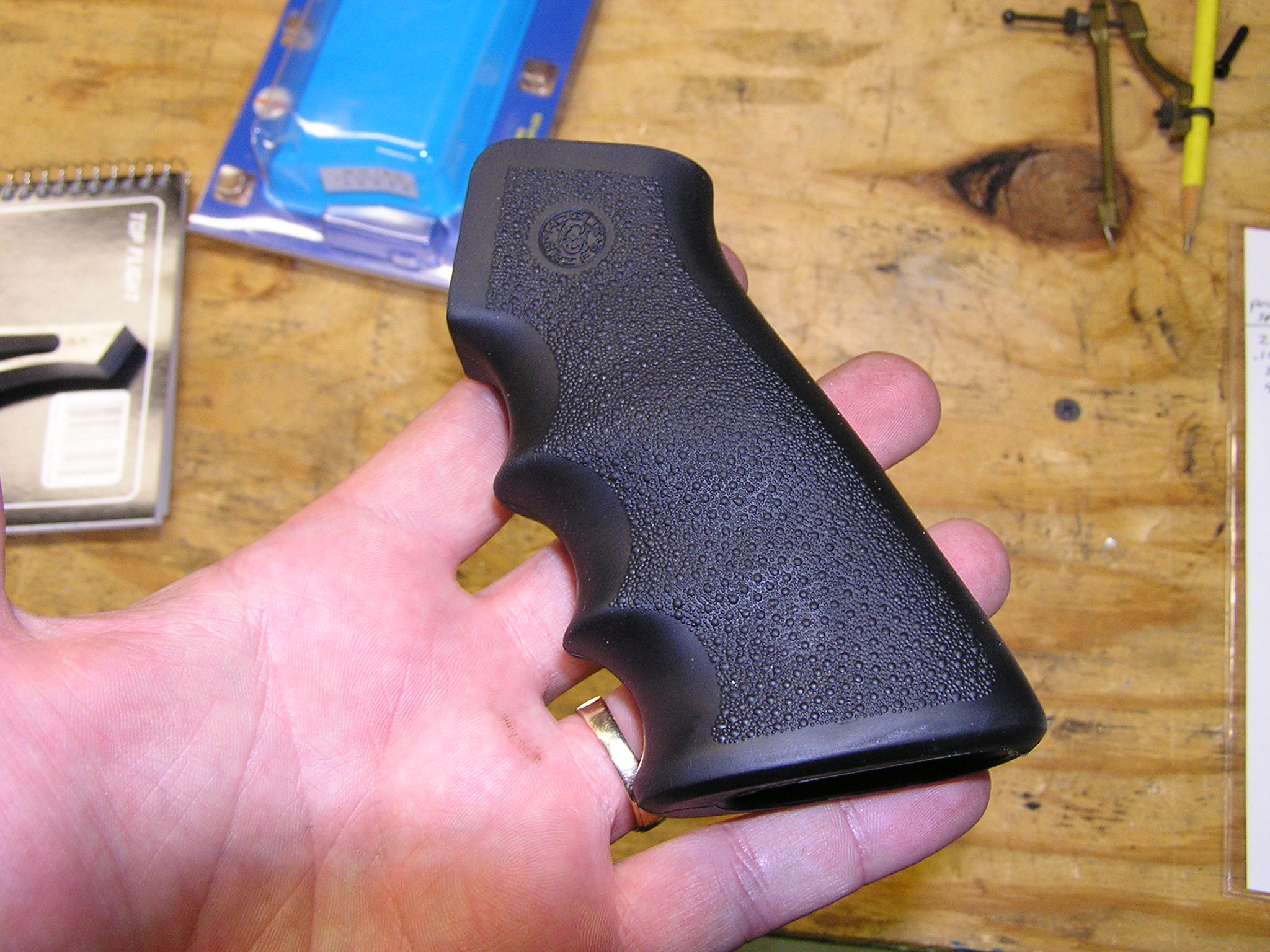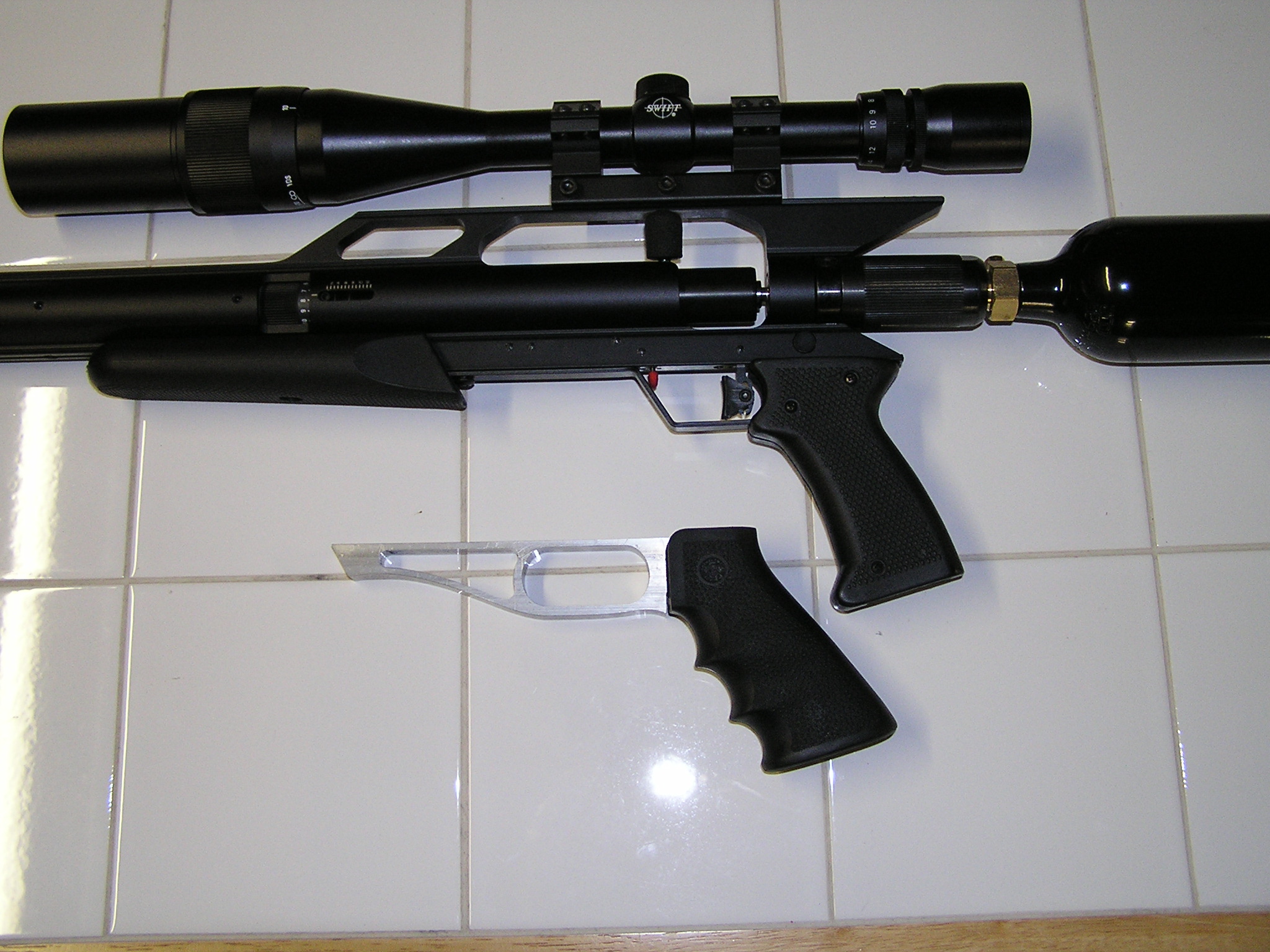 You can see how it will fit in the picture above however I still have to drill the mounting holes and mill some slots for the trigger and safety.  I also plan on powder coating them flat black so they will match the gun.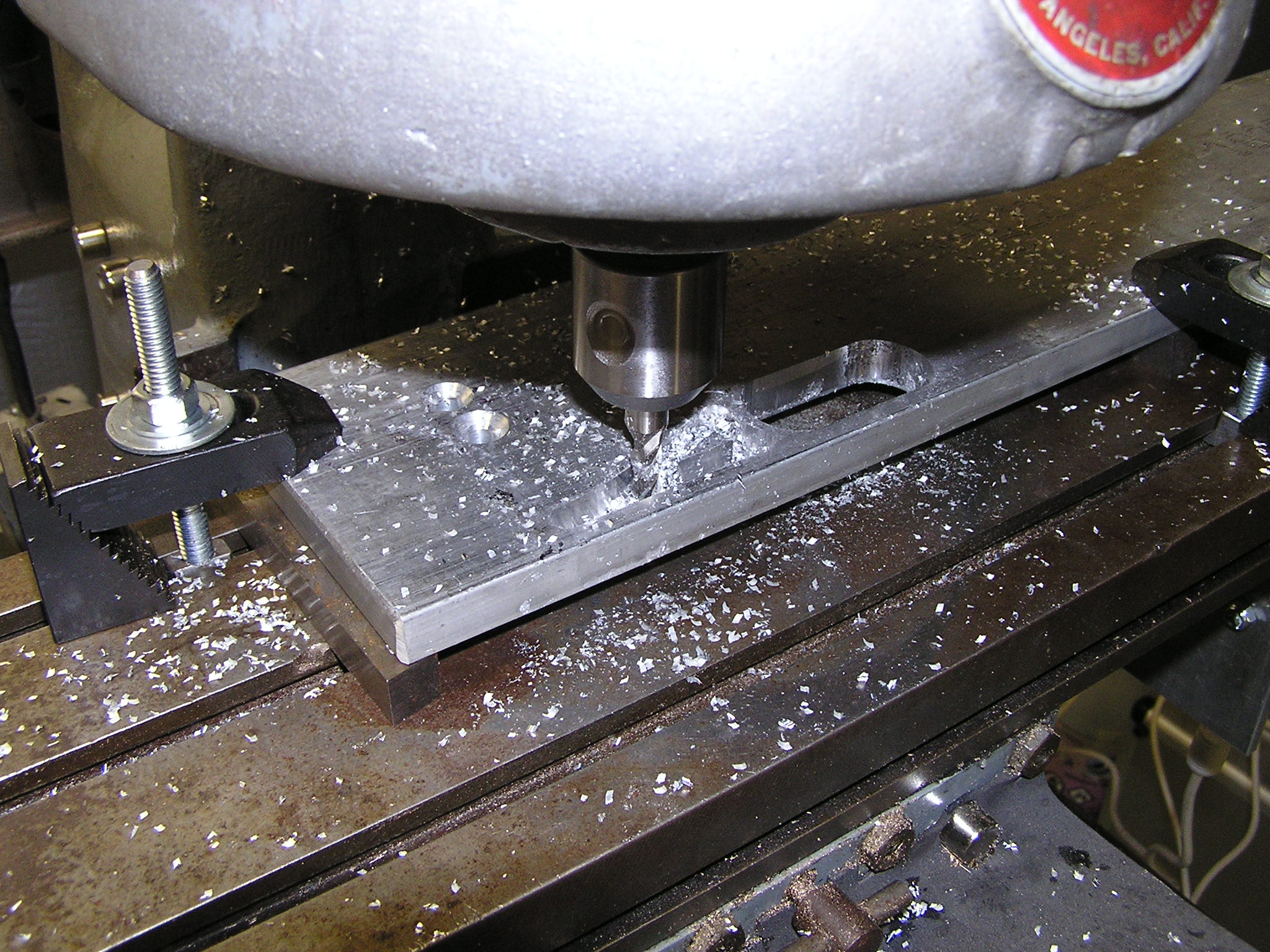 Here are some pictures of the CNC cutting out the parts.   It's pretty cool watching it go.    I will post pictures of the completed trigger guard installed on the gun later this week.  I am working a lot of hours this week so I may not have a lot of time to play in my basement like I usually do.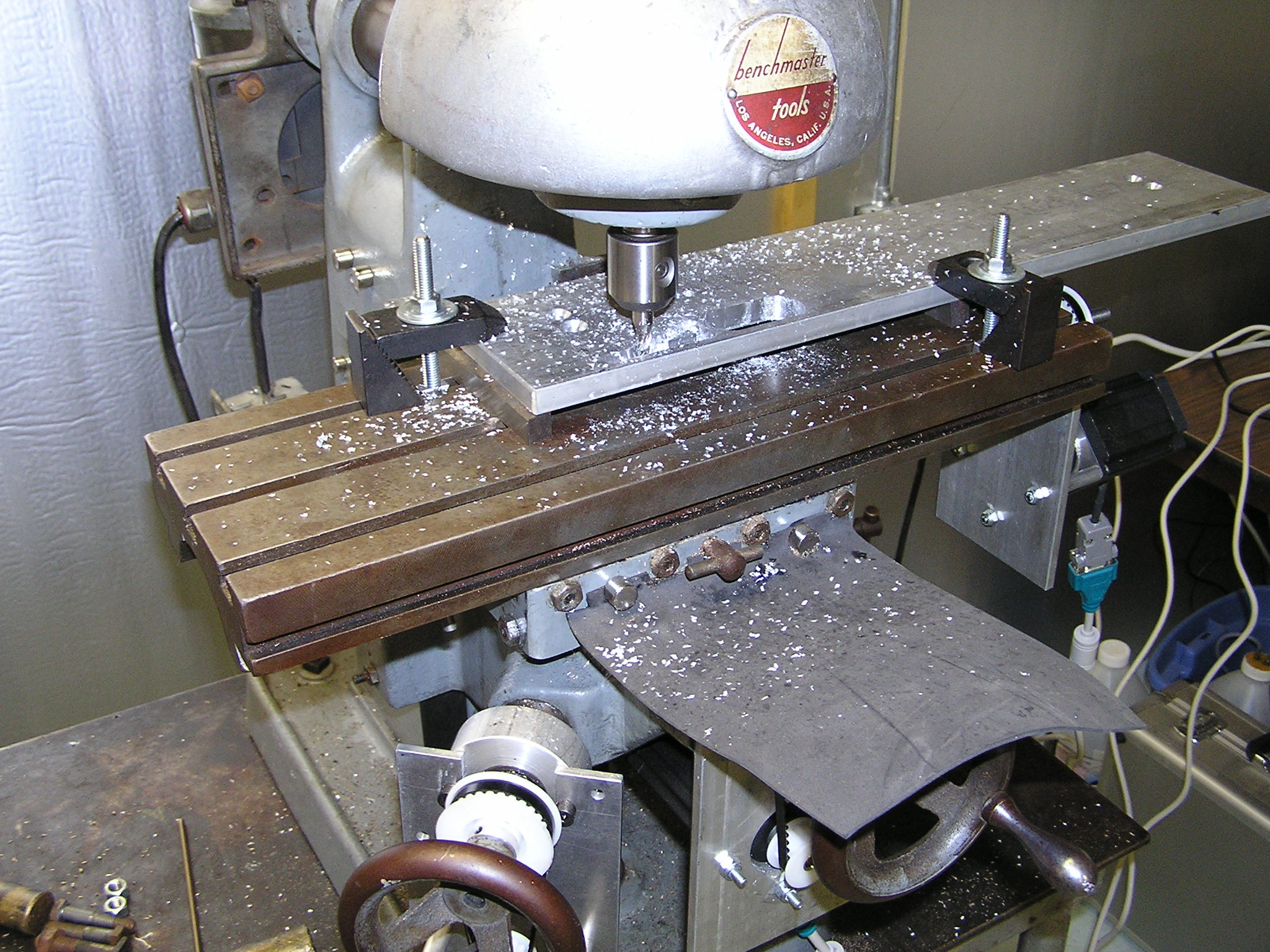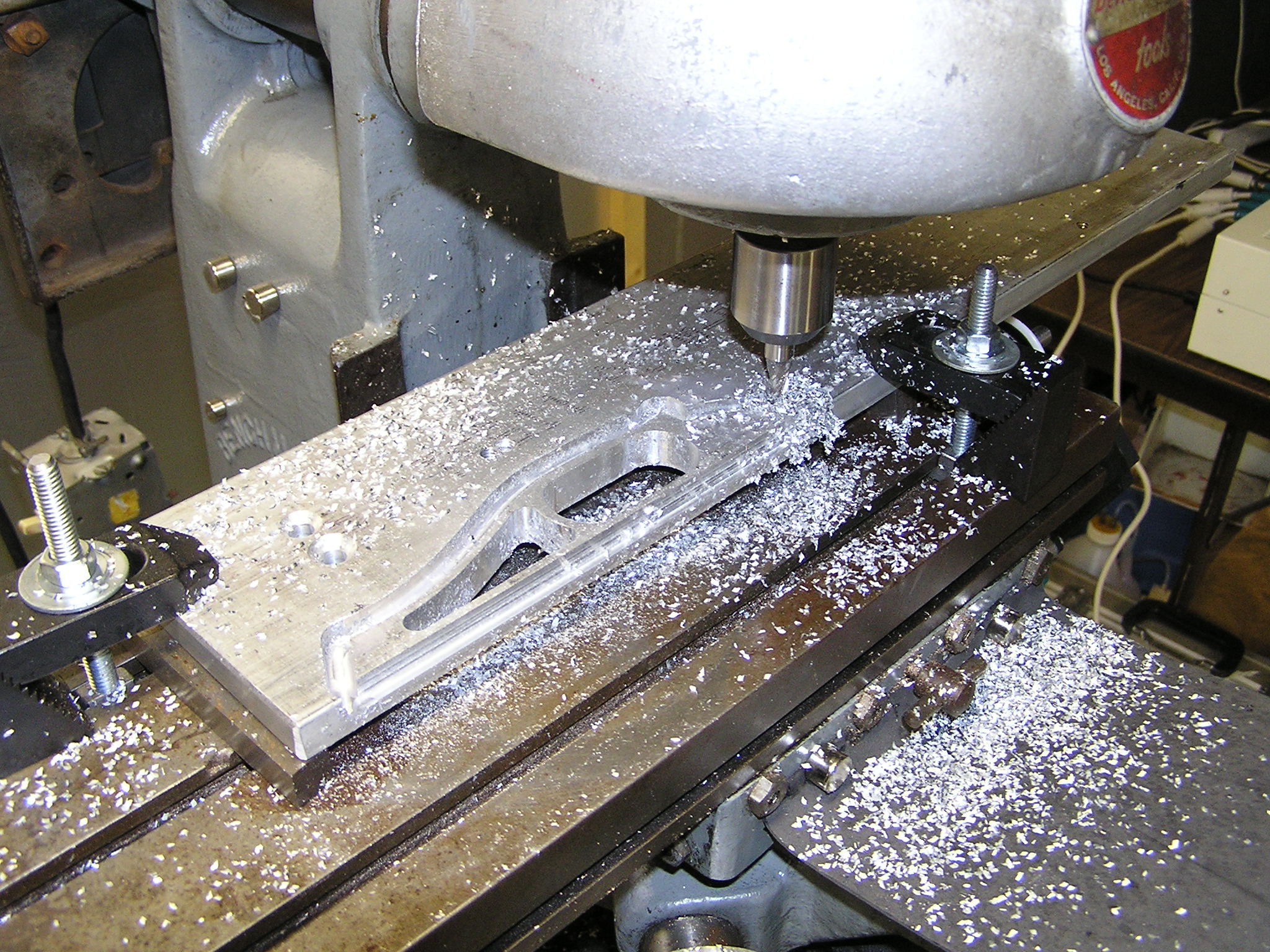 The CNC is taking 0.050 inch every time it goes around the contour shape.  Its about 0.500 thick so it has to take 10 passes.  I think it took 2hrs to cut one out at about 2 inch per min feed.  I can go faster but I did not want any surprises to why not go slow?
I'll post more pictures later this week.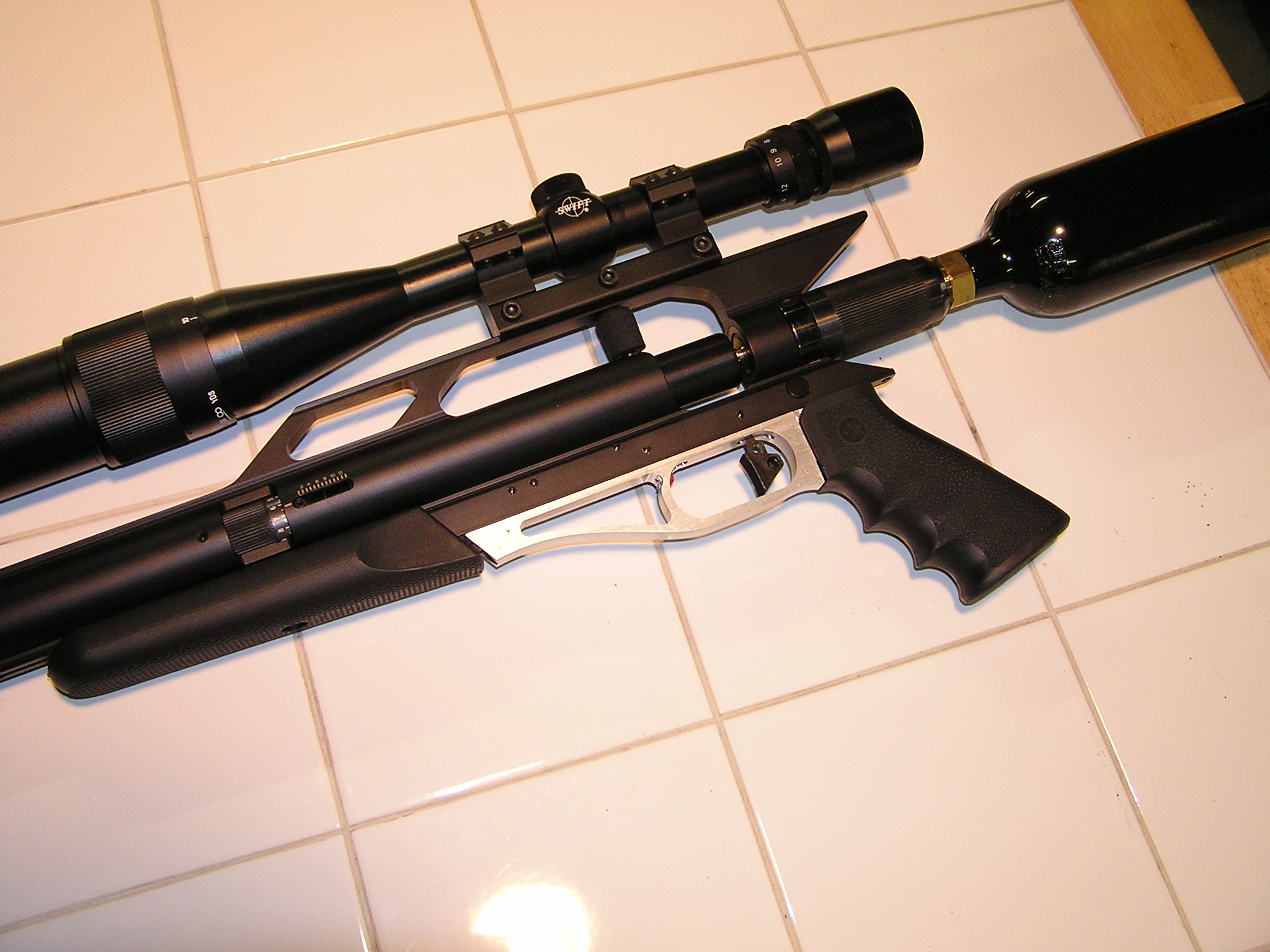 I finished the mount and bolted it to the gun.  It fits nice so far.  I had to buy some shorter cap screws  for clearance reasons.  I hope to powder coat it black this weekend.